Customer Care -- Privacy Policy -- Terms and Conditions
General Information
If you have any questions about any of the jewelry you see here or the Website, please send me a note at contact@tanyalochridge.com.
PayPal Payment
Your payments via PayPal will be sent to me at trlnyc@aol.com. So don't be surprised when you see that e-mail addy appear on the PayPal checkout page. If you are new to PayPal, it is an easy, safe and secure service that doesn't cost you a penny! You don't have to have an account with PayPal to shop my store. You can do a one-time credit card transaction through PayPal. PayPal is very secure, utilizing SSL protocol, featuring the highest level of security commercially available. To learn more about PayPal, visit them at www.paypal.com.
To buy an item, just click on the Order button and the item will be placed in your shopping cart. When you are finished adding items to your cart, click on the View Cart link at the very top right hand corner of the web page and you just follow the easy steps. Your treasures will be on their way in the blink of an eye. Please make sure that you confirm your mailing address through PayPal, since this is the address that we use to send your pieces.
Shipping Info
I currently ship for $6.00 within the United States and I use USPS Priority or First Class Mail which means that your package will be to you within 4-5 days. If we receive your order by noon west coast time, and the item(s) is(are) in stock, your order is shipped out the same day. I also ship to the UK via USPS Priority. The cost for shipping to the UK is $35.00, which usually covers 1 to 3 items all shipped to the same address. Earrings and charms by themselves is less so I'll send you a separate invoice via PayPal once that is calculated. Once payment for shipping has been received, I will whisk your package off to you. PLEASE NOTE: IF SHIPPING TO THE TO THE UK, THE CUSTOMER IS RESPONSIBLE FOR PAYING ANY ADDITIONAL TAXES/FEES CHARGE BY YOUR COUNTRY (INCLUDING VAT CHARGES AND ANY AND ALL CUSTOM FEES).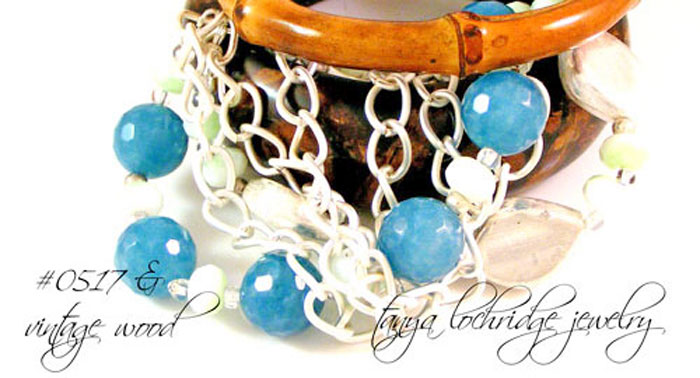 Packaging
Since in my mind every item is a "gift," I wrap all items in my special "giftable" packaging. I suggest that when you get your pieces home, you store them in a zip lock type plastic bag or an air-tight jewelry box or pouch of some type with a silver-protective lining. Remember, air is the enemy of any and all metals and is the cause of tarnish formation.
Returns/Exchanges
Please don't keep any piece that doesn't make you happy. I offer a refund for the cost of the item you purchased or an exchange when available. I do ask, however, that you return an item within 7 days of the purchase date. All refunds will be processed through PayPal. I would also like you to e-mail me at tanya@tanyalochridge.com to let me know that you want to return an item.
When you return an item, please pack it in the original mailing box and protective material when possible and you might want to insure it with USPS, just in case it gets lost in the mail. I am not responsible for pieces that are "lost" in the mail. Include the following:
The piece in its original condition.

A copy of the packing slip or invoice.

A note about why you are returning the item (this helps me provide you and others with the best possible shopping experience.)

Send packages to: Tanya Lochridge Jewelry, Attn: Returns, 1661 Thompson Road, Woodburn, OR 97071
Repairs
If you receive a damaged piece, please send me an e-mail at tanya@tanyalochridge.com within 7 days of receiving the piece in order to get a repair at no-charge. If you need a repair after the 7 day period, please let me know at contact@tanyalochridge.com telling me what needs to be done and I will provide a quote on the repair.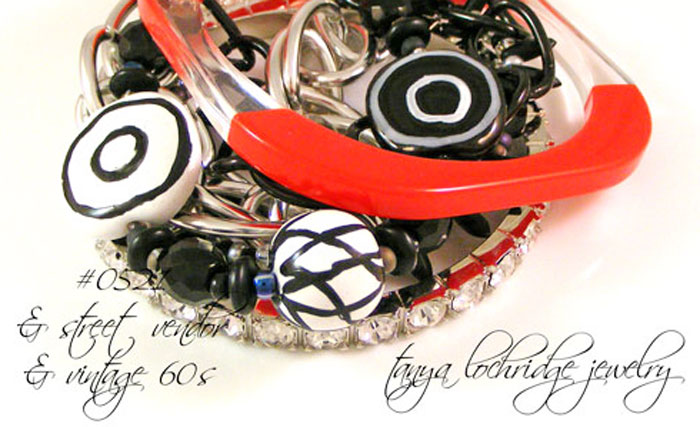 Privacy Policy
This site is hosted by ShoppePro.com. Shopping Cart and Payment is processed safely and securely through PayPal. Please see the PayPal Privacy Policy for more information.
Website Use
All information submitted via this website is kept confidential. I will not share, sell or distribute any of your personal information to third parties.
Mailing List
I use Mail Chimp for mailing list management. If you do not want to be included in my mailing list, there is an unsubscribe link at the bottom of each e-mail sent through Mail Chimp. You can also e-mail me directly at contact@tanyalochridge.com and I will remove your name from my list. You can learn more about Mail Chimp by visiting their site https://mailchimp.com/.
Terms & Conditions
Tanya Lochridge works to make sure that all information on this website is accurate, including the images of the pieces. However, due to variances on different computer monitors, colors may vary.
All images, copy, and jewelry designs are copyright Tanya Lochridge 2021. Your use of this website is at your own risk. Neither Tanya Lochridge nor any of its subsidiaries, divisions, affiliates, agents, representatives or licensors shall be liable to you or anyone else for any loss or injury or any direct, indirect, incidental, consequential, special, punitive or similar damages arising out of your access or use of, or you inability to access or use, the site and the information available on the site or arising out of any action taken in response to or as a result of any information available on the site. You hereby waive any and all claims against Tanya Lochridge and its subsidiaries, divisions, affiliates, agents, representatives or licensors arising out of your use of the service and the sites and the information available thereon.
Tanya Lochridge strives to offer the highest quality goods. The products sold by Tanya Lochridge on the website are offered and delivered on an "as is" basis, without warranties of any kind, either express or implied, including implied warranties of merchantability or fitness for a particular purpose other than those warranties which are imposed by and incapable of exclusion, restriction or modification under the laws applicable to this agreement.
(Talk about a lot of words!)